This post is also available in:

Español (Spanish)
Technological Capabilities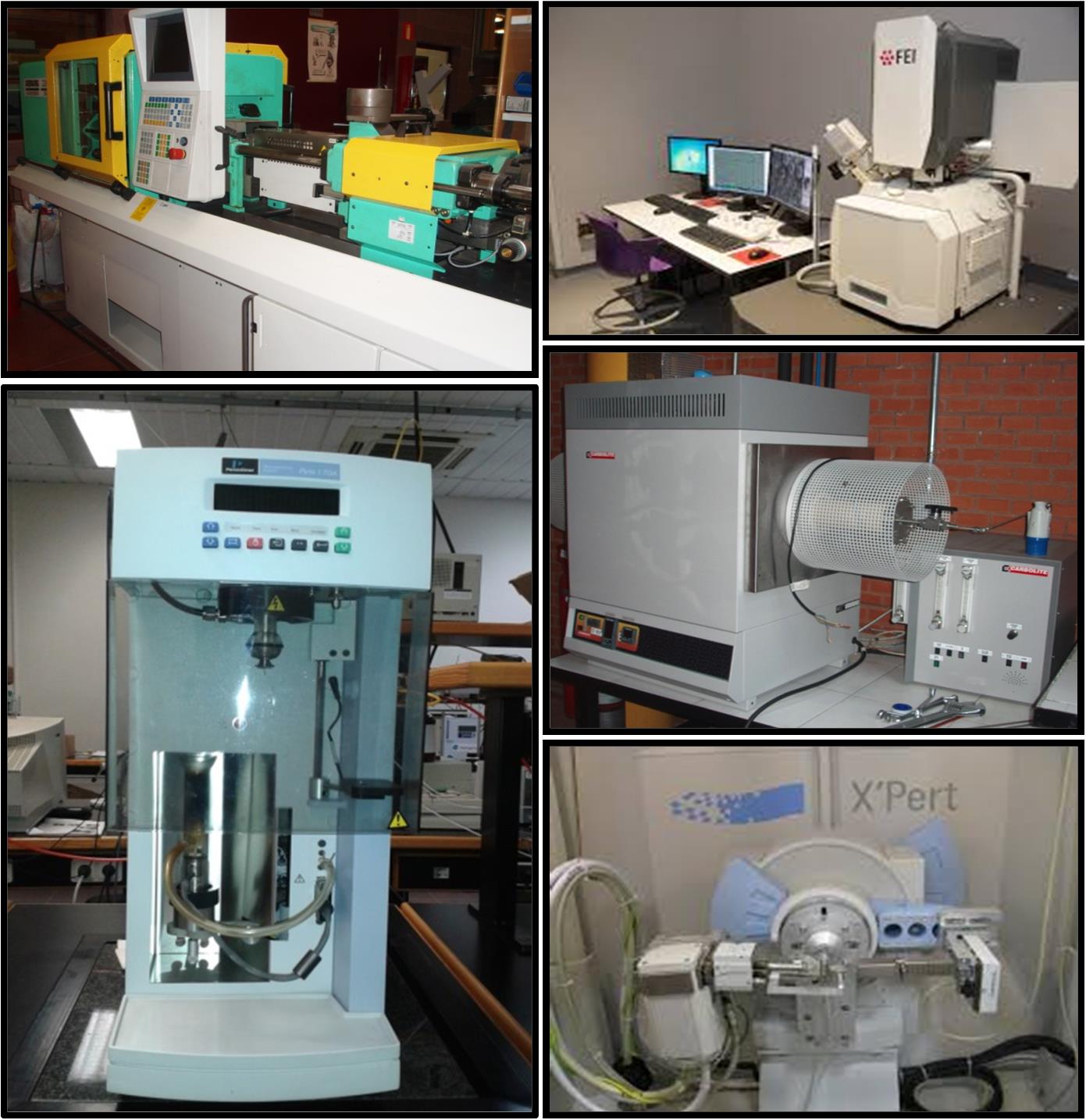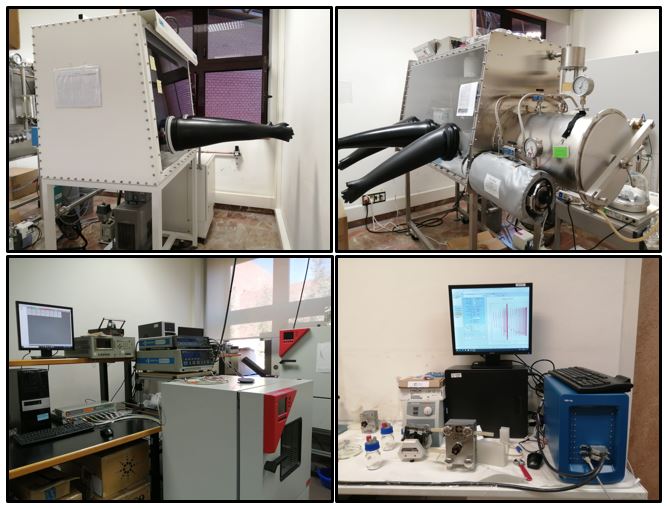 Synthesis Laboratory
Ceramic Method (RT-1800ºC), sol-gel, spray pyrolysis, hydrothermal.
Elemental chemical analysis (C, N, S, O), atomic absorption, XRF, EDS.
Particle size, specific surface, density, etc.
dry boxes.
Attrition mills.
Powder Extrusion / Injection Molding Laboratory
Injection machine (30Tm), extruder, rheometers (capillary,…).
Sintering and debinding furnaces 100-1800ºC (different atmosphere (including pure H2)).
Tape casting.
Additive manufacturing laboratory (3D printing)
Preparation of filaments for the manufacture of fused filaments (FFF).
3D printing.
Characterization and Microstructures Laboratory
XRD (RT-1500ºC), SEM, FEG-SEM, TEM, MO.
Thermal characterization laboratory
DSC (RT-600 ºC), TGA (RT 1500ºC), DTA (RT-1500ºC) DMTA.
Mechanical characterization laboratory
Hardness, Microhardness, Tensile Strength.
Electrical characterization laboratory
Impedance analyzers with electrochemical interface (10 μHz a 32 MHz) (RT-1000ºC), (30-95% HR).
Electrochemical characterization laboratory
Assembly of coin-cell and swagelok cells.
Cycling tests at room temperature and high temperature (up to 120ºC).
Battery Potentiostats
Potentiostats for flow batteries.
dry boxes.